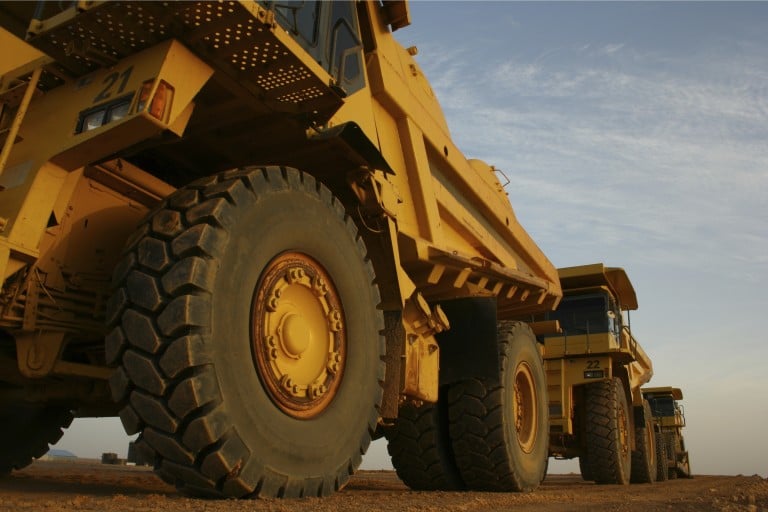 Machines used in the mining industry are some of the most expensive pieces of heavy equipment available. Mining equipment operates virtually non-stop in extreme conditions. Flammable liquids such as diesel fuel, hydraulic oil, engine lubricating oils, steering fluid and grease constantly flow through pressurized lines, some within inches of super-heated turbo chargers and exhaust manifolds.
With so many operational hazards at play, mining equipment needs serious protection, maintenance and service. Machine fires can result from something as simple as failure of fuel and hydraulic hose lines to release pressurized flammable liquids onto the super-heated surface. Other hazards may be gradual, such as leaky hose fittings accumulating flammable liquids.
There are going to be fires on mining equipment; yet, the use of a properly designed, installed and maintained fire suppression system will provide time for the operator to exit the machine and in most cases reduce the cost of repairs to wiring harnesses and hydraulic hoses. When the fire is detected early and kept to a minimum, it reduces downtime – a factor most critical to mine operators.
As technology rapidly evolves and mine operators transition to Tier 4 engines, the need for more effective fire suppression systems and solutions becomes essential. Koorsen Fire & Security recommends using exclusively dual agent or wet agent systems to protect diesel-turbo powered mining equipment.
While dry chemical systems are very effective on flammable liquid fires, they cannot provide the cooling needed to reduce the heat levels to help prevent re-ignition. Wet chemical agents have been tested in extreme operating conditions of 1,100-1,200 degrees Fahrenheit and above, to cool surface temperatures below 850 degrees Fahrenheit. These are the critical temperatures at which fuels such as hydraulic and diesel oils can re-ignite.
Koorsen Fire & Security will perform a risk analysis to determine the right type and size of system needed to protect your equipment. A common fire risk assessment should include the following:
The engine horse power
Fuel and hydraulic capacities
Equipment weight
Normal operating temperatures
The type and size of after treatment components
The hazard related to the operating environment
Any potential impact fire would have on personal safety
Whether you're looking to design and install a new vehicle fire suppression system, perform a vehicle fire risk assessment or simply understand what else can be done to avoid downtown, talk to a Koorsen associate today to get started.