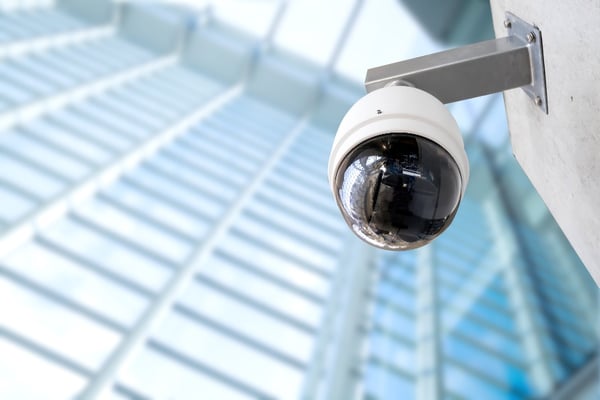 Customized commercial security systems are crucial to business continuity in the event of a fire, break-in or other security breach.
By protecting and preserving key business functions, your commercial security system serves as a barrier between a disaster and side effects that could destroy your most crucial business infrastructure. Begin by asking yourself a few key questions about your business to determine which security system features are most important:
What are your key assets and operations? What is the financial and operational impact of the loss of each?
How long can your business operate without access to these resources? What is your approximate downtime without certain vital resources?
What is your communication plan in the event of a disaster? Who needs to be contacted? Who is in charge of owning certain business functions?
What is your recovery plan? What are the crucial systems required to still operate your business? How can you simultaneously operate and recover? What can be sacrificed in order to speed up the recovery process?
Are you taking proper measures to ensure your employees and customers are safe? As a business, you assume liability for these individuals. With controlled access systems you can prohibit un-welcomed visitors from gaining access to the facility.
Security systems play a vital role in business continuity because the system guarantees that the right professional(s) will immediately address the disaster. Koorsen's complete line of integrated products and services mean your business can be up and running as soon as possible, leaving you with less business downtime and resources spent on recovery solutions.
Total Building Security: Customized security solutions for your business including intrusion detection, access control and video surveillance/CCTV.
Fire Alarm Systems: Koorsen-designed and installed fire alarm systems that are monitored 24/7/365. 43% of businesses that experience a fire never reopen because the damage and downtime is too extensive. Give your business the opportunity to come back from any emergency with the right systems in place.
Central Monitoring Stations: 24/7/365 stations monitor your businesses' fire alarms, security systems, fire suppression systems and fire sprinkler systems. These central monitoring stations guarantee that any emergency is immediately handled, with a response tailored to the exact situation.
Take protecting your business seriously. Contact a Koorsen associate to learn more about customized security solutions unique to your business.