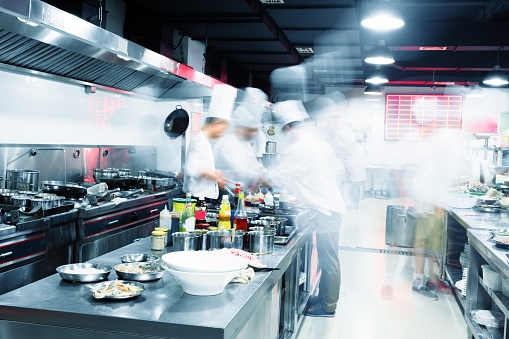 When it comes to protecting your restaurant from fire damage, it's important that you invest your time and money in a fire suppression system that will meet your needs. But in order to know which system works best for your restaurant, you need to know the differences between the most popular systems.
UL 300 Standard
Underwriters Laboratories (UL) introduced the UL 300 Standard in 1994, updating the testing procedures and requirements for kitchen fire suppression systems.
With dramatic shifts in cooking methods and appliance quality, new standards were required to effectively extinguish fires. Make sure your fire suppression system meets these standards.
The Most Popular Restaurant Fire Suppression Systems
If you're looking for reliable fire suppression systems for restaurants, here are some of the top choices on the market today:
ANSUL R-102 Restaurant Fire Suppression System
The R-102 system uses a low-pH liquid agent that not only extinguishes flames and cools heated surfaces but also reacts with grease to create a foam barrier that prevents grease fires from reigniting after their initial suppression.
This system is extremely appliance-friendly, and it can be adapted to a wide range of settings.
ANSUL PIRANHA Dual Agent Fire Suppression System
This advanced fire suppression system combines a liquid chemical fire suppressing agent with the superior cooling power of water.
The liquid chemicals are deployed first, helping to quickly tamp down any flames and create a vapor barrier to prevent reignition.
The second step is a water spray, helping to rapidly cool all cooking surfaces and flammable materials and preventing flares from erupting again.
The PIRANHA Dual Agent system provides twice as much coverage as other systems, and the combination of suppression methods can cool down cooking oils up to 15 times faster. This also allows you to reduce the need for chemical suppression agents by up to 60%.
Pyro-Chem KITCHEN KNIGHT II
The KITCHEN KNIGHT II system uses a potassium carbonate solution to quickly knock down fires and prevent flares after flames are extinguished. This system is easy to install, thanks to its cylinder control head and unbalanced piping network.
The KITCHEN KNIGHT II can also be triggered automatically and manually, adding an additional layer of safety if staff feels the need to trigger the system before the sensors detect a fire.
ANSUL Restaurant Electric Detection (RED)
Adding electric detection to your fire suppression system helps you to monitor your kitchen 24/7, even if you're maintaining a facility with several remote kitchens, like stadiums or other large structures.
ANSUL's RED technology integrates seamlessly with both the R-102 and PIRANHA systems, so you can rest assured that your fire suppression systems are ready to go at all times. You'll also know the moment one of your suppression systems is deployed.
Looking for Restaurant Fire Suppression Solutions?
At Koorsen Fire & Security, we've been helping people protect their homes and businesses since 1946. When it comes to protecting your restaurant, our team of experts can make sure you get the equipment you need to put fires out before they can cause crippling damage.
Contact us today to learn more about the best available fire suppression systems for your needs.
Koorsen Fire & Security was founded in 1946 in Indianapolis. Today, you will find our kitchen fire protection pros servicing restaurants and commercial kitchens throughout the Midwest and South from Merrillville to Cleveland to Louisville to Nashville to Huntsville and everywhere in between. We are a full-service fire protection company providing design, installation, inspection, and maintenance of all your commercial kitchen fire protection needs.