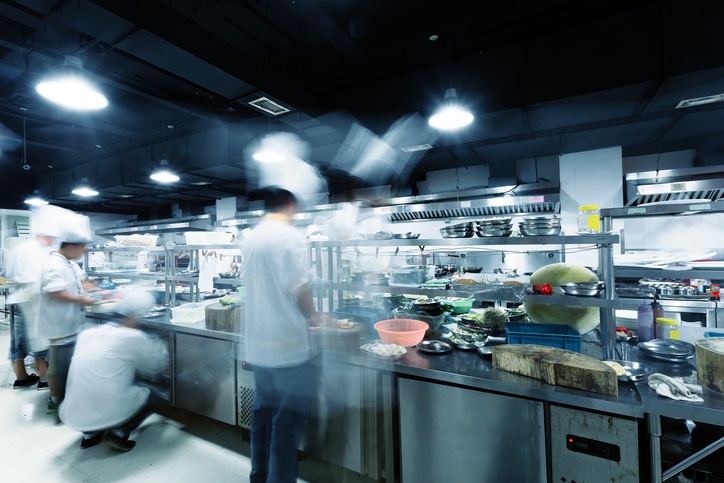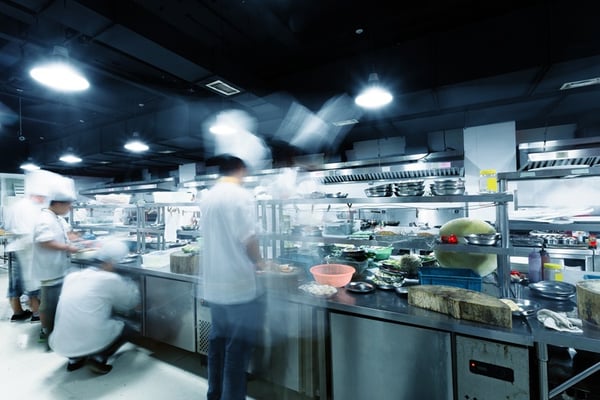 Restaurant owners and managers can implement processes in order to minimize the dangers of a fire in a commercial kitchen. Considering the pressure to deliver quality food on a timely basis, kitchen safety can often seem like an afterthought. Making kitchen safety a priority in a commercial kitchen will only make the staff more efficient long-term by avoiding small fires that could derail the business.
Consider some small changes a kitchen staff can make in daily habits to protect themselves and the business.
Clean up the grease. Keep walls and work surfaces clear from grease that can build up and restrict airflow.
Remove ashes. Clean wood- and charcoal-burning ovens daily.
Never throw water on a grease fire. Water will cause grease to spread and turn into a larger fire. Commercial kitchens should always turn to their fire suppression system in the case of a fire of any size.
Remove fire risks such as rags, paper products, and boxes. Keep fire-inducing items away from heat and cooking sources.
Know the quality of your equipment. 57% of restaurant fires involve cooking equipment so watch for frayed power cords or defective equipment.
Keep aisles clear and work in assigned areas. In the case of fire, keep the area clear for employees and customers to easily evacuate. Maintaining order makes the situation more predictable and organized in the event of an emergency.
Lastly, OSHA requires that employees who are expected to use fire extinguishers be trained on their use. Restaurant owners and managers are expected to call in a professional company to train the staff on how to prevent fires and react if a fire does break out.
Follow these 10 tips to keep your kitchen safe and up-to-code. Partner with Koorsen for all of your fire safety needs – to ensure that your kitchen, staff, and customers are always protected. Contact Koorsen Fire & Security today to learn more.