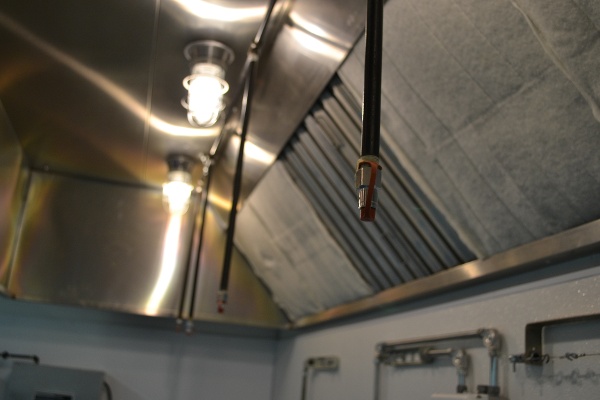 It has been almost 20 years since the UL 300 Standard for Testing of Fire Extinguishing Systems for the Protection of Restaurant Cooking Surfaces was introduced, and still not every professional kitchen is up to date.
That's not just a shame, that's a danger to the businesses who are in that boat.
UL 300 is the test standard for pre-engineered fire extinguishing systems that protect restaurant cooking areas, including exhaust hoods, plenums, ducts, and cooking appliances. The standard was introduced in response to two changes happening in restaurants at the time—the prevalence of vegetable oils and new energy-efficient appliances that kept oils and metals hotter. Both of these changes resulted in kitchen fires becoming harder to contain.
Upgrading to UL 300 standards can be expensive, and because state mandates vary (and usually require UL 300-listed equipment for new restaurants or those repositioning cooking equipment), many owners continue to put off the inevitable. But they're flirting with even bigger costs if fire does start.
We recommend investing as soon as you can in an upgrade to meet UL 300 standards. Here's why:
UL 300 keeps your people and property safer. Restaurant fires are harder than ever to contain, and older fire suppression systems designed for outdated styles of cooking and equipment just aren't up to the task. Compared with a fire in an older appliance that used animal fat, it takes as much as six times the amount of fire-suppressing agent to bring a fire under control in an energy-efficient fryer using vegetable. If you just don't have the agent, you just aren't going to get that fire out quickly. That's a major threat to the people in your business and to your property. And it's unnecessary.
UL 300 gets you back in business faster. Downtime after a fire puts many restaurants out of business entirely. Losing your revenue stream has ripple effects to your reputation, employee retention, and customer loyalty. Those pale in comparison to the financial burden of carrying on while you regroup, but they make quite an impact all the same. If you minimize the effect of a fire, you get back in business faster and keep the impact as low as possible.
UL 300 keeps your insurance rates down. Steer clear of the high cost of Excess and Surplus insurers, which are at best 30 percent higher than standard-market rates and can rise to as much as 300% higher. Most standard-market insurance companies insist on UL 300 systems, and for good reason.
UL 300 is litigation protection. One restaurant owner who ignored repeated warnings to update his dry chemical fire suppression ended up losing his business in court. When fire broke out, it couldn't be suppressed by the system he had in place, which failed to function properly. His restaurant was destroyed, and the court voided his insurance policy.
Upgrading may not cost as much as you expect; the cost of not upgrading can be your business.