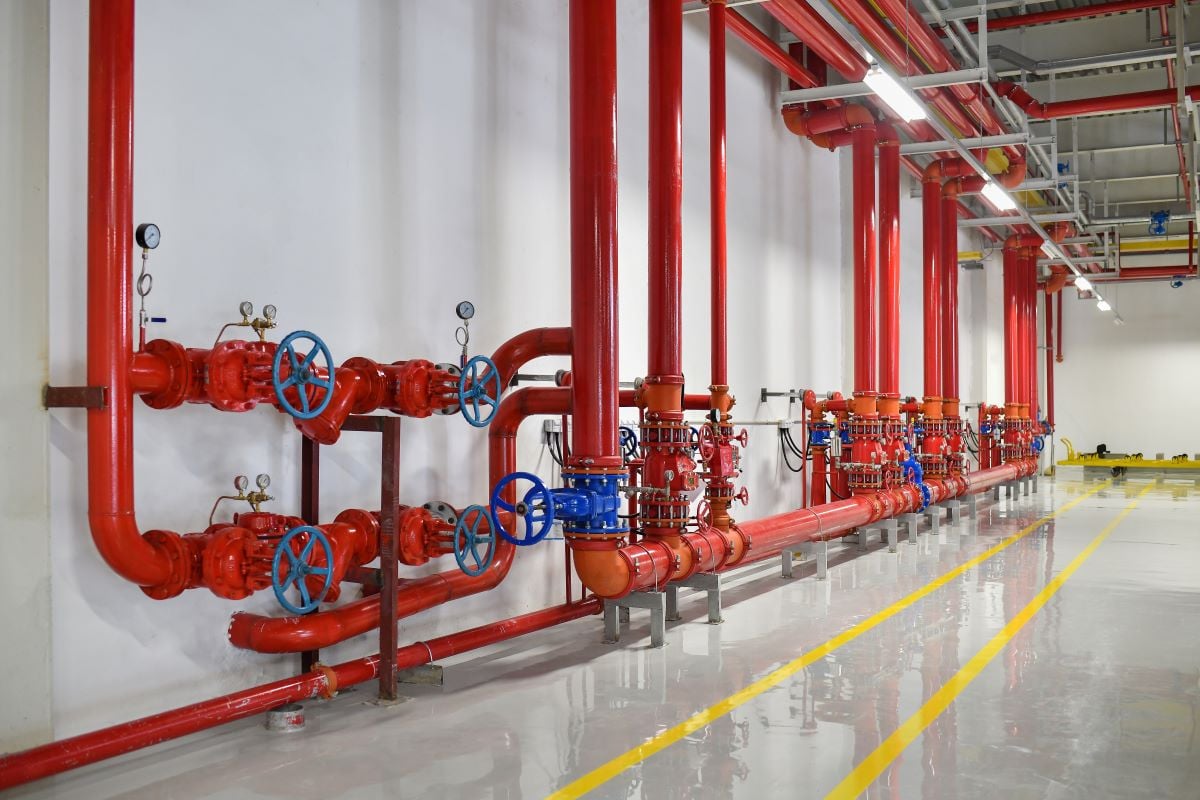 Fire sprinkler systems can save both lives and money. They provide 24-hour coverage against fires, reducing property damage and loss of life. If the building owner actively maintains the building's safety protocols, a fire sprinkler system can be the saving grace in moments of intense fear and anxiety.
Because of their safety functions, sprinkler systems are incredibly valuable; however, there's no reason you should pay exorbitant prices for their services. There are plenty of resources that help building owners keep their wallets secure while providing a safe working environment for their employees.
Keep reading to learn how to secure the best prices for your own fire sprinkler system installation.
What Does a Fire Sprinkler System Cost?
A fire sprinkler cost assessment conducted by the National Fire Protection Association (NFPA) in 2013 estimated that the average fire sprinkler system costs $1.35 per sprinklered square foot.
Below are some of the costs you can expect when paying for your installation:
$1 to $2 per sprinklered sq. ft. for new construction projects

$2 to $7 per sprinklered sq. ft. for retrofitting existing businesses

$2 to $4 per sprinklered sq. ft. for retrofitting high-rise buildings

Up to $10 per sprinklered sq. ft. for retrofitting historic buildings
Fire sprinkler system prices vary on the size and type of sprinklers being installed.
Cutting Your Costs
Here are some of the best ways to reduce the cost of your system:
Pipe Material
Plastic pipes are the most affordable type of piping. Use it wherever possible to keep costs down. Plastic piping is best used in the garage or when working on an unfinished basement.
You may need copper pipes or metal pipes, depending on the work, but if you stick to plastic you'll be choosing the more cost-effective option.
System Design
Most fire sprinklers use stand-alone pipes with a reliable water supply. Others use multipurpose pipes, meaning they combine pipes for domestic use. A stand-alone system usually costs more than a multipurpose one when installed in construction projects.
System Features
Most businesses have access to the municipal water supply. This may require you to install a backflow preventer, especially if your system runs on an antifreeze solution. If your water comes from a well or another private source, your sprinklers may require a water storage tank.
Lifetime Costs
While you're checking your budget and managing your expenses, you should consider that many insurance companies offer premium discounts for buildings with automatic fire sprinklers. It would be smart to factor this into your savings plan — that way you can determine the true lifetime cost of installation.
Putting Money Back in Your Pocket
Fire sprinklers help to lower the overall cost of owning and maintaining a building. With the ample tax incentives and insurance discounts they can contribute to, sprinklers have saved hundreds of millions of dollars every year.
Below are three ways you can continue to save when handling a fire sprinkler system installation:
Keeping an eye on your insurance savings

Paying attention to income tax deductions

Adhering to the life safety code compliance
Retrofitting sprinkler systems into existing buildings can also be a cost-effective solution for keeping your building safe.