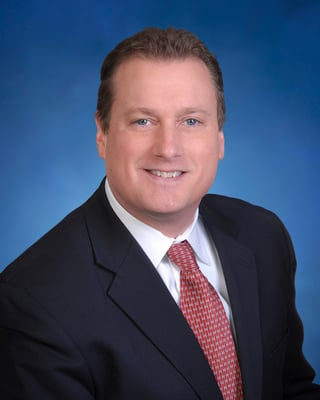 INDIANAPOLIS– May 18th was a proud day for Koorsen Fire & Security, as Executive Vice President, Jeffrey Wyatt, 49, was appointed the new President of the company. Jeff, as he is known by most in the company, is notorious for his abilities to inspire and empower, and is considered the Corporate Cheerleader of Koorsen. He invests time and energy in the personal aspects of the company, encouraging each individual to work as a team and accomplish great victories together.
Current CEO and former President of Koorsen Fire & Security, Randy Koorsen, was very pleased to announce the promotion of Jeff, stating, "Outside of his family, Jeff has treated the success of the company and its associates as his first priority. He always has a can-do attitude and takes on any challenge necessary."
Jeff joined Koorsen Fire & Security in 1989 working in the field as a special hazards technician. He later became the service coordinator of Koorsen's Columbus, IN branch. From there, he continued moving up the ranks and eventually served as the corporate service manager. In 1998, Jeff left Koorsen to become the district manager for Ansul, Inc., one of Koorsen's top suppliers. There he received several awards, including salesman of the year and completed numerous leadership and development programs. In 2002, Koorsen recruited Jeff back as vice president of general products and pre-engineered systems. Jeff was continually recognized with corporate leadership awards from Koorsen as well as suppliers, and in 2006 he was promoted to senior vice president of sales. Four years later, Jeff assumed the role of Executive Vice President where he demonstrated success in overall business management and directing the business under President and CEO, Randy Koorsen.
Now entering his 26th year in the fire and security industry, Jeff is as enthusiastic as ever to serve others, providing a safer and more secure world to our customers and communities.
In regards to his new role, Jeff states, "It is an incredible honor to step into the role of President for Koorsen Fire & Security. Our organization is filled with people who will "do what it takes" for our customers and each other. I am excited to do the same as we continue our success in the future together!"
###
Koorsen Fire & Security is one of the largest and most respected fire and security businesses in the United States. Specializing in the custom design of fire, security and communication systems, Koorsen leads the industry with creative solutions, quality products and unparalleled support. Headquartered in Indianapolis, Indiana, Koorsen has now spread to 23 different locations across the country and continues to grow at an astonishing rate. Koorsen is family-owned and has been providing businesses and residential customers with systems that will help safeguard them from loss and harm since 1946. Visit www.koorsen.com to learn more.