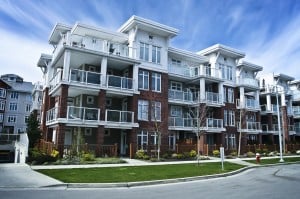 What one building needs, in terms of fire safety, is not the same as every other building. So having a dedicated contact to address all those needs means more immediate, personalized, customized attention. Now multiply that by six, or ten, or two dozen.
Our property management consultants work exclusively with the individuals who juggle several buildings-worth of fire and security contracts, which may cover any combination of our services:
Like any Koorsen associate, our property management consultants receive consistent, frequent education in our nationally acclaimed training center. Working with a local, family-owned business that's been around for 65 years and has $10 million of insurance and full bonding capabilities means property managers can feel secure in the reach and reliability of their provider.
Whether for just one building or an entire office park, the experts of Koorsen deliver unparalleled customer service and the highest quality products.
See exactly what we mean in the words of just one of our dedicated consultants: For the past 13 years, Property Management Consultant Don Suiters has been the contact for Indianapolis property managers. Specializing for so many years has given him a much better grasp of the particular complications that property managers deal with. Like any Koorsen associate, he's easy to reach and responds quickly, which his customers particularly appreciate.
"I'm the one phone call they need to make for whatever they need," Suiters said. "Because they have buildings with multiple tenants. If there's an issue with the fire alarm system, a property manager will call me, but she's dealing with all thirty customers in that building calling her.
"The most important part of what property management consultants do is to find solutions quickly."
In addition to being the dedicated contact for property managers, our property management consultants work with special teams for each group of facilities. As much as possible, a property manager works with a dedicated Koorsen technician, which helps keep processes efficient. That person not only has experience with and certification on all makes and models of systems, but he or she learns the ins and outs of the services and the facility itself.
"All those technicians are cross-trained, meaning they can inspect and service any of our fire safety systems," Suiters said. "Many of our competitors have a fire alarm system person, and separate sprinkler system technicians. Having all those separate technicians means inspections tie up a property manager's maintenance tech for two full days. With one cross-trained technician, we can get everything done in just one day.
"Customer service is at the center of everything we do, and that holds true with any part of our business. I've worked with property managers long enough now that I really understand what they deal with on a daily basis. I know how to take care of them."
###
Koorsen Fire & Security was founded in 1946 and is a third-generation, family owned business. Over the years, Koorsen has become one of the largest and most respected fire and security companies in the United States with 23 locations and over 700 associates. Koorsen Fire & Security is well-known for having the best training in the industry, and is insured and certified to design, install, program, service and repair virtually all fire and security products for any size business. Contact us to schedule your free on-site hazard analysis.